Outsourcing Old Age – Things You Should Consider Outsourcing!
Posted: December 25, 2013
Filed under: geezerFinance, Uncategorized
| Tags: geezer, old age, outsourcing
Leave a comment »
Outsourcing is all the rage; but mostly has been defined as sending out work to reduce costs. If you are old you should outsource. The reason is to cut costs, but not just in monetary terms, but also in terms of health and wellbeing. You can't afford to fall; fail to file taxes; or, miss important deadlines.
You have already outsourced. You didn't do the surgery to implant your pacemaker, you outsourced the job to a surgeon. When you were younger you could do more things for yourself. It was no problem to climb up on the roof on an old ladder and  lean over to get the leaves out of the gutter; but, at 73, NO! You can't afford a fall. It will cost a lot and may be the beginning of the end.
What should you outsource?  It depends on the individual, but you should consider the following:
Anything that involves climbing or balancing.
Financial care including preparation of your taxes.
Driving
Medical care
Memory related
Who should you outsource to:
A spouse, unless s/he is near your age and condition.
A child – hopefully you have a good relationship
An accountant
An attorney
A close friend whom you trust
A bank
A  handi-person
Someone referred by a friend, neighbor or family member.
Angie's list
At what point do you outsource? Sooner rather than later.
What if you don't outsource?
It may cost you a lot more.
It may affect your health.
It will cause you anxiety.
It may be the last thing you don't do.
The biggest problem is that you think that you are still  competent.  You haven't taken a long hard look in the mirror lately. And, you can be stubborn and obnoxious. The  result is that you think you can do something that you can't.
Think about it.
Think Old!!!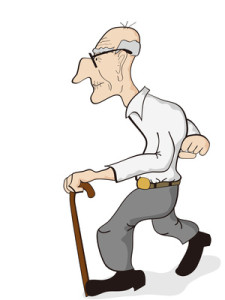 ---